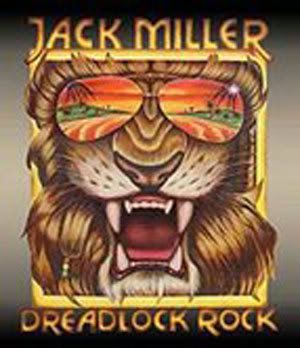 At last we have news of the completion of Jack Millers new documentary "Dreadlock Rock", we have talked about the film before and you can find an entry for the film on our 2006-2007 film list.
The final edit of the film will premiere 11th-15th June, at the
'Maui Film Festival'
, and what a beautiful place to premiere your film, then the film may do a european tour before getting a dvd release, so this is definatley one to look out for.
ABOUT DREADLOCK ROCK:
"Dreadlock Rock is an incredible musical and spiritual journey told through the lives of the brilliantly talented Jamaican musicians who's "Reggae, Rasta Revolution" of one love, one heart would forever change the musical world. In 1977, California musician, Jack Miller went to Jamaica beginning a passionate, life long pilgrimage into the heart of the Kingston recording scene. Miller befriended, recorded & toured with a who's who of Reggae superstars including Sly Dunbar & Robbie Shakespeare, the Mighty Diamonds, Big Youth, Rebel Rockers, the Reggae All-Stars, Blue Riddim Band, The Soul Syndicate and members of Third World and the Wailers. Documenting legendary recording sessions at Bob Marley's Tuff Gong Studio, Harry J's and Channel One Studios in Kingston, live concert performances and revealing interviews with Peter Tosh, Toots & the Maytals, Third World, Willie Nelson, Sly & Robbie, Tabby Diamond and Bob Marley & the Wailers. It's a thirty year musical journey that comes full circle in a powerful climax at the "Reggae Summit" in Jamaica with the Love, Peace & Unity Band. This is a true insiders story about a musical family that has influenced the contemporary World culture."