The authorised documentary film on Bob Marley – due for release on 6 February 2010 to commemorate the 65th anniversary of the singer's birth – has a new director. Oscar winning director (Silence of the Lambs) Jonathan Demme is taking over from Martin Scorsese, who cited scheduling conflicts as the reason he needed to withdraw from the project.
Marley's son Ziggy, who is executive producer for the film, endorsed the new director's participation: "[Demme's] empathy with my father's body of work and his unique understanding of the musical documentary form makes me confident that this film will be the ultimate celebration of my father's life."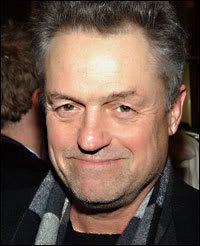 Demme has a long history of music-related pics, chronicling the Talking Heads in "Stop Making Sense," Robyn Hitchcock in "Storefront Hitchcock" and Neil Young in "Heart of Gold." He is editing a concert film, "Neil Young Trunk Show."
"I am thrilled and humbled by this extraordinary opportunity to participate in fashioning a motion picture that can serve as a worthy vessel for the spiritual and musical brilliance of Bob Marley," Demme said in a statement.